But today I decided to throw caution to the wind and head over to Weston Lock in Bath to see if the pike were shoaled up in the slack water.
The water was really, really choppy and to add to the challenge there were two massive tree trunks eddying around in the current. There also seemed to be a whole host of new snags that had washed into the cut and I lost two lures in quick succession...
But amazingly I did manage two fish! They both took me completely by surprise, the first coming from the inflow pipe on the far wall while I was watching some circling birds and the second after a miss cast round the corner into the main flow of the river.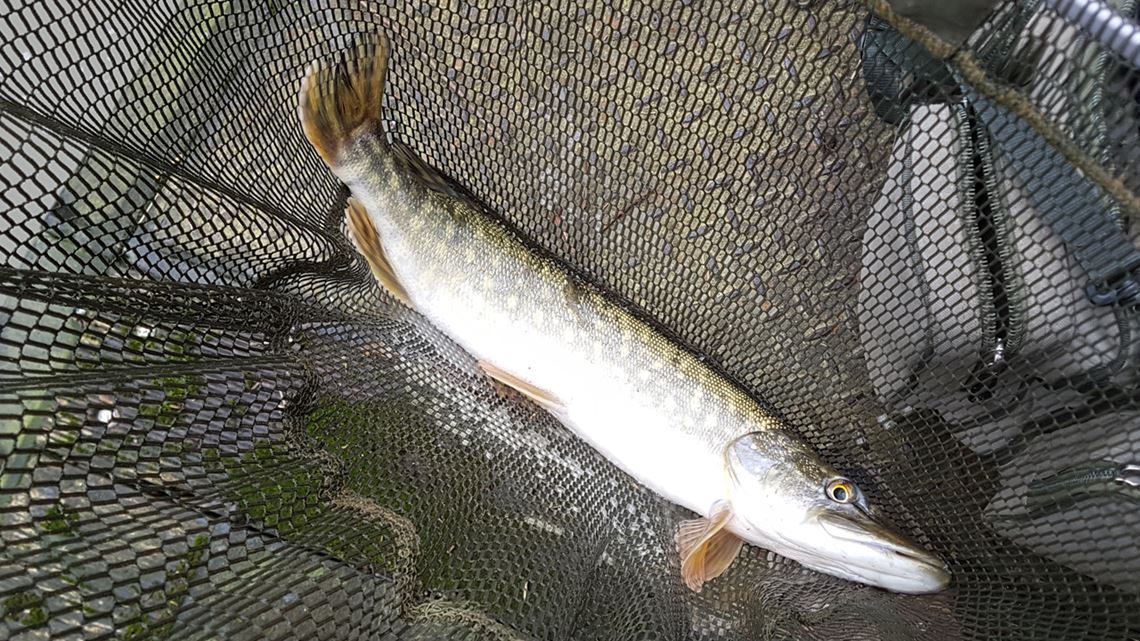 As with previous sessions, nothing massive but it was amazing to even get a bite in such terrible conditions.
I did head onto Keynsham to try the lock there but with the walkway submerged and the rain pushing in I decided to call it quits and head for home.
Whatta spot?!