By the time I'd got to the river the conditions had completely changed. We'd gone from snow to rain to sunshine all in the space of half an hour... Madness. After picking up some sardines from the tackle shop, I set off upstream and was really surprised to see that the water level was normal, there was hardly any flow and the clarity was pretty good - maybe I was spot on for a bite or two?!
The 'cow poo' swim on the corner didn't produce a knock or a tap so after sitting in the freezing cold shadow of a tree I desperately needed to get out into the sun which by 10.30am was shining brightly. After a quick stomp across the 1st field and I decided to try either side of the tree swim on the corner, starting in the super snaggy side to the right. However, as I dropped the 2nd bait in the water I happened to glance over my shoulder and noticed a rapidly approaching huge grey snow laden cloud...
Before I knew it, the heavens opened and I was in the midst of a mini snow blizzard! If this didn't switch the fish on, what would?! But after a soggy 20 minutes with nothing to show for my efforts I hopped round to the left side of the tree for another go. The sun came out again as quickly as it had disappeared and with in five minutes of the bait being in the water the rod tip sprang into life and I'd finally got my 1st bite of the season from the tree swim!
Only a micro jack but what the hell - it was a blank saver!
The rest of the day passed without so much as a knock or a tap. The conditions got steadily worse with the sun shining and the wind getting up - it was bloody freezing! I tried 3 more swims, settling in the 'white house swim' just over the cattle grid on the way back to the car for the last hour, mainly as it was out of the wind...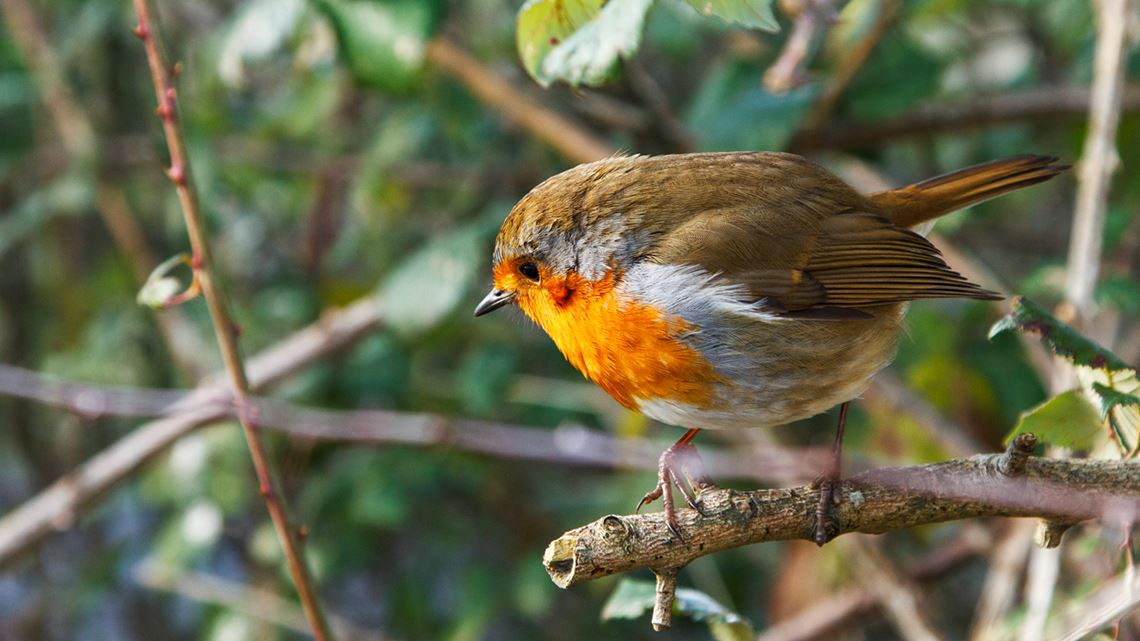 No fish, but the robin that had been following me up and down the river all day finally plucked up the courage to perch next to me. Luckily I had the camera in hand and managed to snap a nice close up of him before he realised!
So another tough day on the bank. It's snowed more over the weekend but I'm looking out on another sunny day in Bristol... Fingers crossed the conditions will get better over the Xmas break and the monster pike I got into last season will put in an appearance over the next couple of weeks?!