Although the river sessions have been fun, I wanted something a little closer to home (the Avon is a good 30 minutes from school) and Windmill Fishery is pretty much on the doorstep. There's 4 lakes to go at: the match lake, the specimen lake, a silvers lake and the carp lake. They all offer something different and I've been tempted back to the carp lake by the recent images I'd been seeing on Facebook - there's been some pretty decent fish coming out!
The big problem with the carp lake however is that the fish in there have been allowed to breed... This means there are millions of small carp between a couple of ounces and the 2lb mark who are more than hungry enough to have a go at anything bait wise. It's gotten so bad that the owners are actually planning on turning the water into a match lake!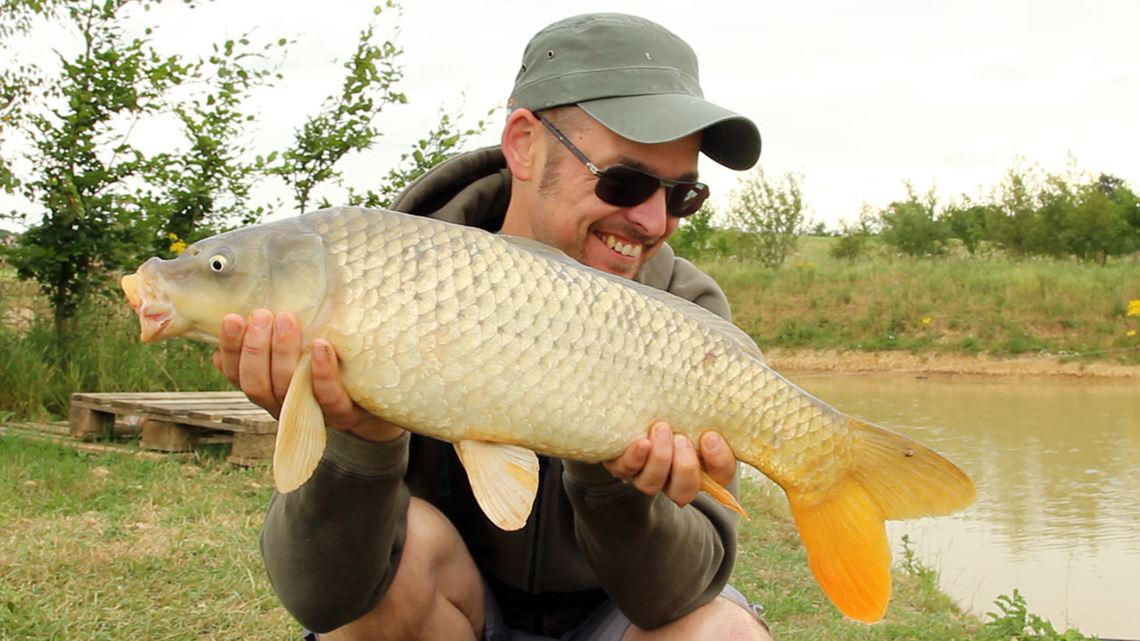 But if you're willing to persevere, there are some good fish to be had. As well as countless small fish, I did manage the two pictured here which gave me a good run around. Both were caught on Innate Baits tuna boiles over a bed of hemp and corn.
From chatting to other anglers though, there's been a lot of success with surface fishing so maybe a summer evening session is in order some time?!